Home
Short version of the lecture on 2 July 2019 in Amsterdam * by Bertus Buizer In a previous lecture in Amsterdam for VU and UvA students,...
How ecological farmers can feed the entire growing world population
'Natural biodiversity protects rural farmers' incomes from tropical weather shocks'
Phys.org, 27 June 2019
'A big data study covering more than 7,500 households across 23 tropical countries shows that natural biodiversity could be effective insurance for rural farmers against drought and other weather-related shocks.' Read more….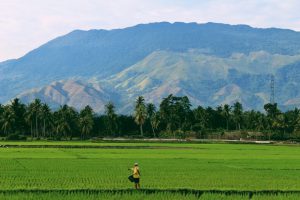 ---
International Conference:


Organic Farming

 and Our Future Food System
Reports of the conference on Organic Farming and Our Future Food System, that has taken place on October 12, 2018 in Oosterwolde,
The Netherlands. Read more….
Invitation: send us your article for publication in our guest blog!
Would you like to write and submit an interesting message or article (no advertising!) that focuses on the sustainable supply of food, water and energy, then you can send it to the editor via the contact page or you can e-mail it to info@sustainablefoodsupply.org.
The editorial does not take any responsibility for the content of submitted messages and articles, and reserves the right to refuse or edit messages or articles (such as shortening) without giving reasons.